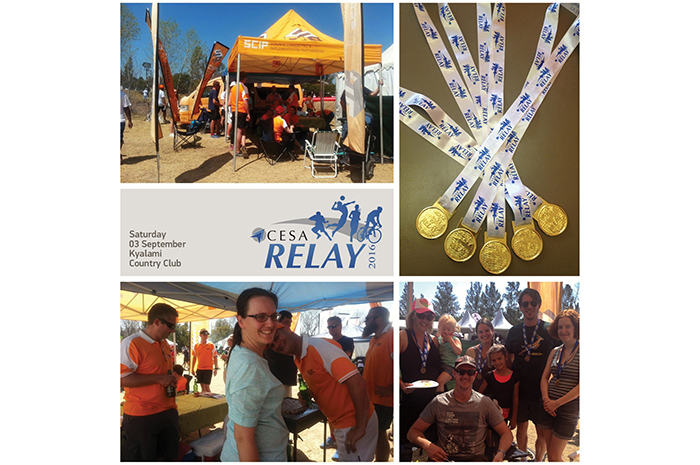 31 Jan

CESA Relay 2016

A number of employees made up the SCIP team and took part in the Consulting Engineers South Africa (CESA) relay on Saturday the 03 September. It took great dedication from our team to get to the Kyalami Country Club as early as 07:00 on a Saturday and still serve, run, walk, play volleyball and cycle with the energy the team had.

It took even more dedication for some of our team members to take part in more than one activity in the blistering heat. Congratulations to the SCIP cycling team that won gold in the recreational category.

It was, indeed, a great day with colleagues and family that speaks to the core of our business, "Building Communities".

Every company that cares about its employees makes an effort at ensuring their wellness including fitness – so we would like to thank the management of SCIP for sponsoring its employees to take part in this great event.