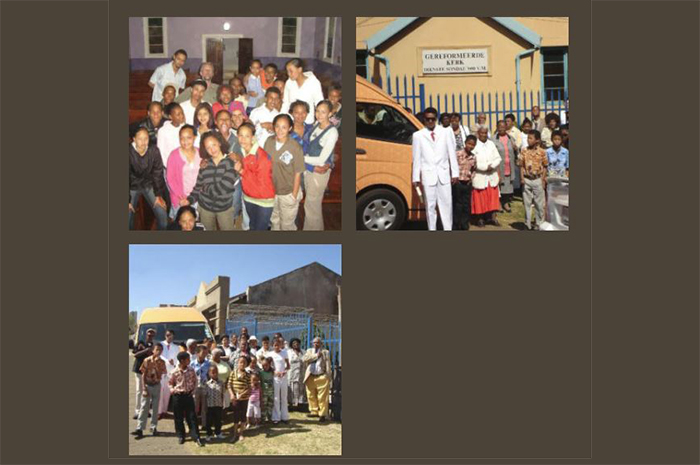 31 Jan

Community Service

At SCIP Engineering, we say the most important bridges we build are between human beings.

The "Pampoenkoets" is proof of our determination to build bridges between the people of our communities. What is the "Pampoenkoets"? It's a story that shines with hope and it starts with the Newclare Reformed Church.

The church has been without a reverend for the past 15 years, simply because and they cannot afford to appoint one. However, the congregation has survived together, despite the fact they are a very poor coloured community who come from areas as far and wide as Westbury, Newclare, Claremont, Coronation, Riverlea and Noordgesig.

The members from Riverlea and Noordgesig live some 10 to 15 km from the church and most of them are elderly pensioners who are dependant on transport to and from church, which was provided by the church's old bakkie' until the bakkie was stolen and the congregation left stranded.

The Youth Group was also devastated because it is a dangerous area, especially for girls to walk the streets, they wouldn't be able to attend their group on a Friday night.

SCIP Engineering stepped in – building a bridge – by offering the congregation the use of their orange van over the weekends. Nicked named the "Pampoenkoets" because of its orange colour, the Youth Group were so impressed they also baptised the van "Shine".