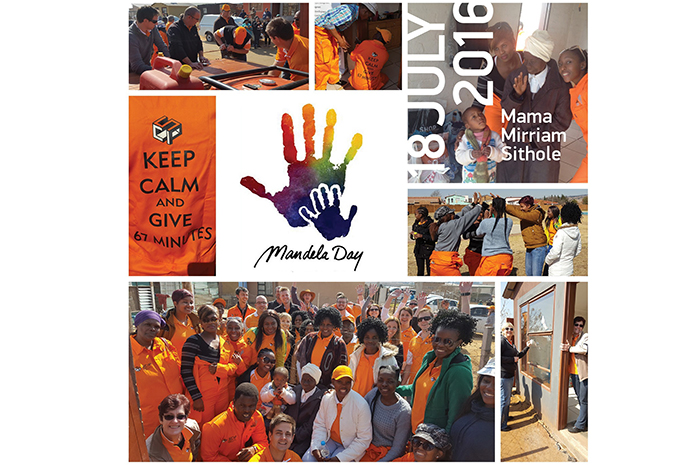 31 Jan

Mama Miriam Sithole – A World Touched

We are given the opportunity to realise that we share the world, a world that has touched us differently, and once we allow ourselves to touch each other's worlds in a meaningful way we begin to actualise the words of Nelson Rolihlahla Mandela when he said:
"A fundamental concern for others in our individual and community lives would go a long way in making the world the better place we so passionately dreamt of."
Mama Miriam Sithole, an 86-year-old lady from Alra Park, provided us with an opportunity to touch her life this Mandela Day. She is currently raising her two grandchildren aged 10 and 4 on her own with a minimal income. She had a concrete floor in her one-and-a-half-bedroom RDP home and very much wished that her home could be tiled.
SCIP took the initiative to donate the tiling material as well as the manpower to tile the entire house for mama Miriam and her family. Though a meaningful imprint on Mama Mirriam's life the SCIP family wanted to do more so we donated clothing, shoes, toys, books, blankets and non-perishable food to the Sithole family.
SCIP was also given the opportunity to be part of a project to rehabilitate the Alra Park community pool that now shines blue for all the children to enjoy this coming summer.
The gratitude expressed by Mama Mirriam was nothing shy of humbling. Mandela had a dream of a better place a place that we all need to work towards, together.