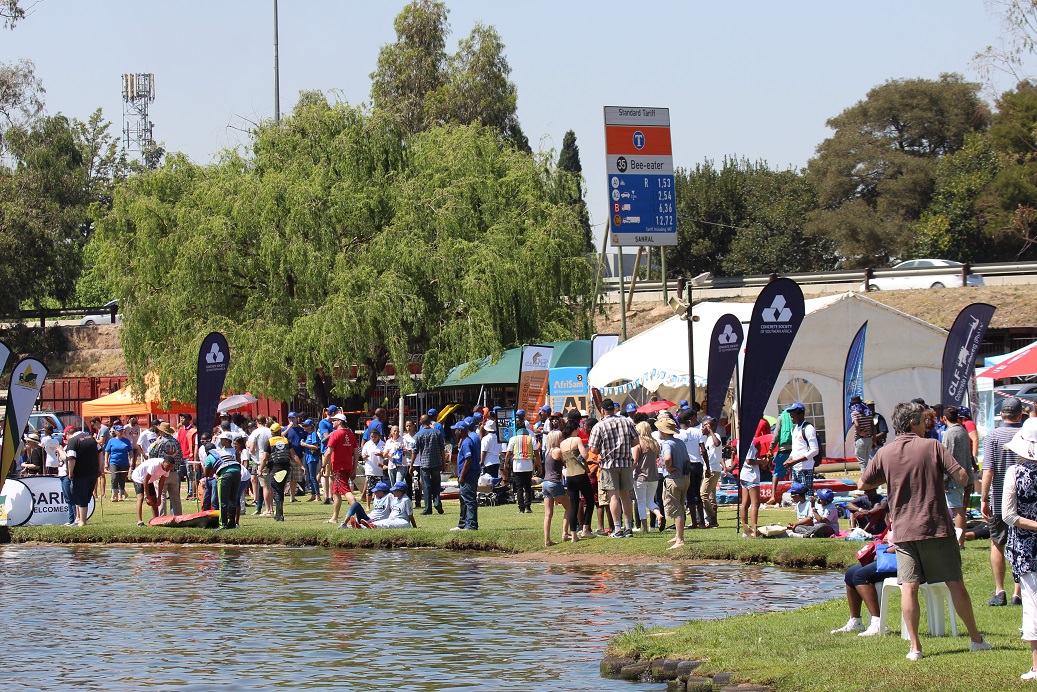 31 Jan

The Concrete Society Annual Boat Race

Ocean Scrappers, powered by SCIP Engineering group, participate in the annual boat race.

On the 13th of October 2018, a group of third-year students from the University of Johannesburg took part in the Annual Boat Race hosted by the Concrete Society of Southern Africa. The boat race was held at the Benoni Boat Racing Club at Homestead Lake. The team, Ocean Scrappers, along with other participants of the boat race were tasked with constructing a lightweight one-man canoe using concrete as a primary constituent.

Ocean Scrappers consists of 7 members namely Peace Sifiso Masango, Mahlodi Mogale, Makgale Malatji, Sadam Lehutjo, Neo Mashiane, Terrence Monareng, and Kabelo Mokone. These students are from the University of Johannesburg, each pursuing a respective disciple from the university. Three students from the group are studying Electrical and Electronic Engineering, another three studying Civil Engineering, while one student pursues Geography and Environmental Management thus the group Ocean Scrappers is comprised.

The project of constructing a concrete canoe – like all projects in general – required some labour and funding too. In this regard, Ocean Scrappers were sponsored by SCIP Engineering Group to endeavour on this project. The full support of SCIP Engineering Group fostered the successful construction of a concrete canoe that Ocean Scrappers presented at the annual boat race at Benoni.

Ocean Scrappers designed the canoe with consideration of the following factors: appealing aesthetic appearance with safety and sustainability of the canoe, quality of construction allowing minimal carbon footprint promoting environmental tolerance, sleekness leading to lightweight and hydrodynamics for optimum race performance. According to the aforementioned design, the design was realized with the construction of the canoe by Ocean Scrappers.

Ocean Scrappers participated at the 2018 Concrete Society of Southern Africa Annual Boat Race with full support from SCIP Engineering Group. The day was undeniably splendid as we got together as a group and got to know each other on a personal level. Unfortunately, we did not win on the day, but the group was very solid as we spent most of our time together even after we had lost. The day was interrupted by rain so we had sat with other groups in the nearby restaurant and got the chance to socialize with the industries, we had so much fun and an eventful day. All thanks to the SCIP ENGINEERING GROUP for making it possible for us and also for adding value to our life's.
"We, Ocean Scrappers, would like to thank SCIP Engineering Group for their generous contribution towards our canoe project. SCIP Engineering Group has empowered us as students who are to become future engineers."